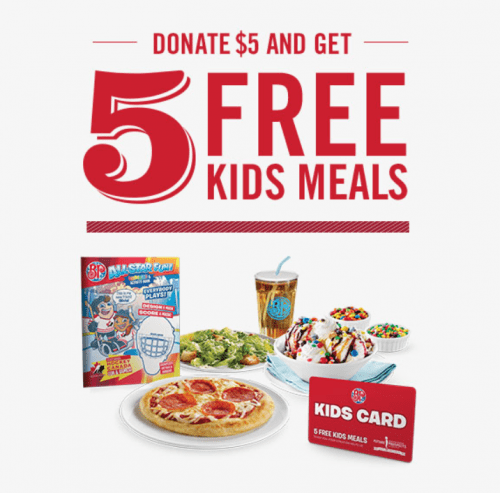 Boston Pizza Canada has a great offer available right now! Head online and donate $5, and you'll receive a Kids Card with 5 FREE Kids meals! Kids meals typically cost $6.99 each, so getting a card with 5 free meals is an amazing deal! Not only that, but you're helping a great cause since the $5 you use to purcahse the card will be donated to the Boston Pizza Foundation Future Prospects! This charity partners with communities and other organizations like Big Brothers to help the health and well-being of at-risk children.
Not only that, but this deal is a little bit sweeter for My BP members, since you can get a 6th kids meal for free when you donate! If you're not already a My BP member, you can sign up for free here.
This offer ends June 30, 2016. When you go to redeem your free kids meals, there is a limit of one free meal per visit with a minimum spend of $16.
Click here to donate and get your 5 FREE Kids meals from Boston Pizza Canada.