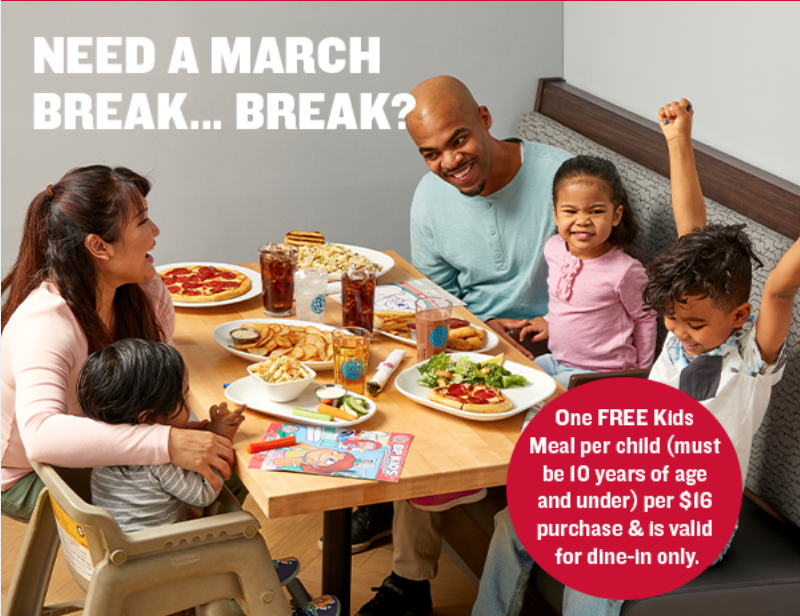 Boston Pizza Canada has a great promotion, available now. Kids Eat FREE in March!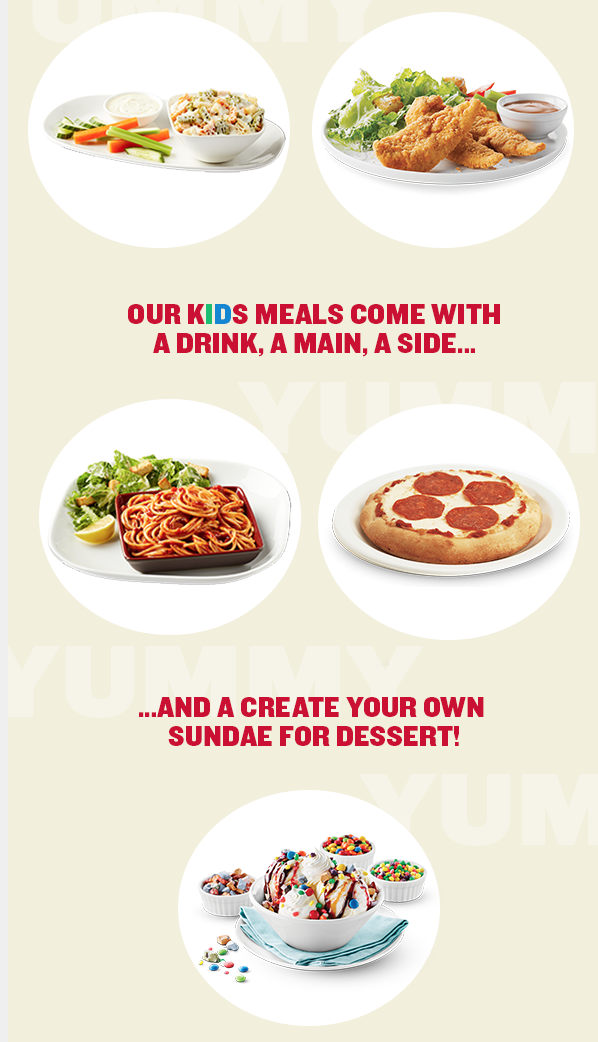 Get One FREE Kids Meal per child (must be 10 years of age and under) per $16 purchase. Expires March 31st, 2022. Expiry date differs by location.
Each Kids Meal comes with a choice of side, a drink, and a dessert.
Pint-Sized Pizza (6″)
A pizza made to fit your hands. With sauce, pizza mozzarella, and any topping you want – just pick one!
Bugs n' Cheese'
Using our pizza mozzarella and alfredo sauce, we've caught colourful bugs just for you! No, they're not real – they're just bug-shaped pasta.
Super Spaghetti
Spaghetti noodles served with tomato sauce or meat sauce on the side.
Chicken Fingers
You'll love our crispy chicken fingers served with plum sauce.
And for dessert, the Create Your Own Sundae!
Upgrade your kid's meals for an additional charge!
 Click here to view Boston Pizza Canada offer.