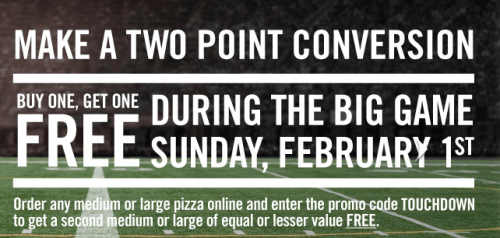 It's shaping up to be a good deal for football lovers this Sunday, February 1st. With all the promo code offers and bundle deals going around, whether the team  your cheering for wins or loses the Super Bowl, at least you'll be happy knowing you saved a dollar while feasting. The most recent deal that we've received word about is at Boston Pizza Canada, where they will be offering you one free pizza when you buy a first pizza that is of equal or greater value than your free one.
This offer from Boston Pizza is only valid on online orders, as you must enter the promo code, TOUCHDOWN, to receive your second pizza for free.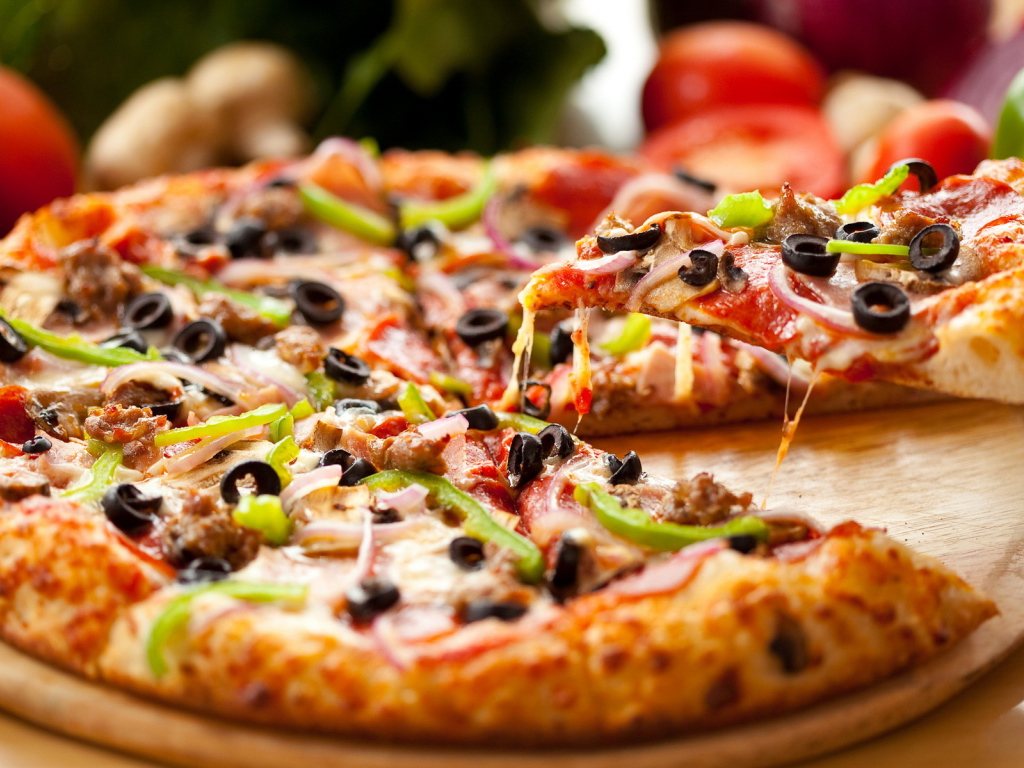 This deal from Boston Pizza will apply to both medium sized pizzas and large, but if you're getting the second one for free, I'd suggest upgrading to the large since you'll be getting more bang for your buck; and if you can't finish it the night of the big game (which is the day that the deal will be valid on) you can always have it for breakfast the next morning to either celebrate or soothe yourself for your team's win/loss.
Click here to order from Boston Pizza Canada.