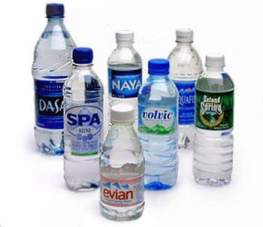 This has been all over the news but just in case you haven't heard about it yet, Aquafina water bottle labels will be changed to spell out that the drink comes from the same source as tap water. Dasani also comes from tap water and is then purified. I'd like to compile a list of all bottled water brands sold in Canada and their water source. Note that this may be different from the US. For example Nestle Pure Life comes from Aberfoyle Spring Water in Canada but tap water in US. So please make sure the info you mention is relevant to Canada.
I'll update the list and add more details as I get comments. Also please correct me if I'm wrong.
Pepsi Co Aquafina – purified tap water from Mississauga
Coca Cola Dasani – tap water from Brampton filtered 5 times
Nestle Pure Life – Aberfoyle Spring Water
Danone Evian – Spring Water
Montclair – from Cedar Valley Springs, Erin, Ontario, Canada – Natural Spring Water
FIJI Water – Artesian well in the Yaqara Range of the Nakauvadra Mountains
Ice River Springs – Natural Spring Water
It says source situated in Feversham, Grey Country, Ontario
Strangely, this water tastes sweet.. There's no sodium in it.
… others?
Thanks to Kaylakat, adora, Sirop, Lili  helping me out 🙂
Here's an interesting article about bottled water