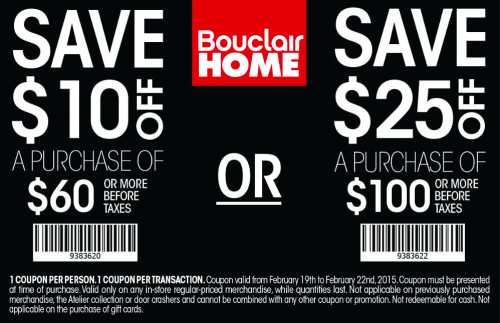 Bouclair Home Canada has a coupon for their in-store shoppers right now that will save them $10 off on their purchase of $60 or more, or $25 off on their purchase of $100 or more. They will only be offering this deal until Sunday, February 22nd and your qualifying purchase must only be on regular priced merchandise.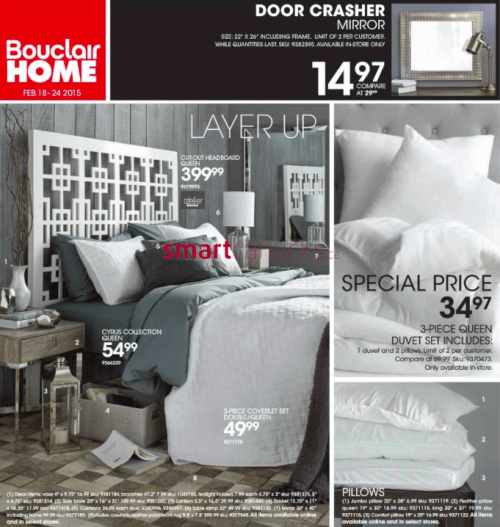 While your qualifying amount must only be on regular priced merchandise, that doesn't mean that you can't also shop around the store for some of their other amazing deals going on. For instance, Bouclair Home has a door crasher deal on a mirror (only available in-st0re) that was originally being sold for $29.99, but is right now just $14.97. If you wanted to, you could spend $60 of regular priced merchandise, get your $10 off with your printed out coupon, and then continue to shop the store for the rest of the deals (which you can check out here in this week's flyer).
You also won't be able to use the Bouclair Home coupon on the Atelier collection, and you will be restricted to one per paying customer.