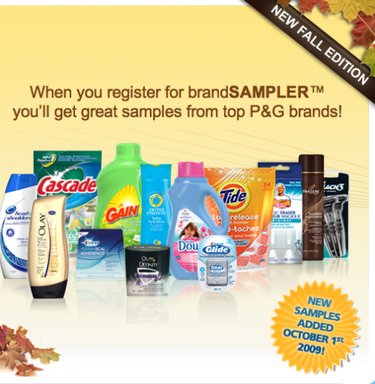 Everyone LOVES brandsampler samples! And the new fall ones were just posted!!!! If you want all the samples, fill out the survey to say that you only use store brand products, there are only two questions this time around.
Sample offerings include:
-Cascade ActionPacs
-Ultra Downy
-Tide Stain Release Duo Pac
-Mr. Clean Magic Eraser Original
-Olay Total Effects – Deep Penetrating Moisture 7-in-1 Anti-Aging Body Wash
-Gain Original Detergent and Original Fabric Softener
Thanks to SmackUTwice for reminding us about this deal!