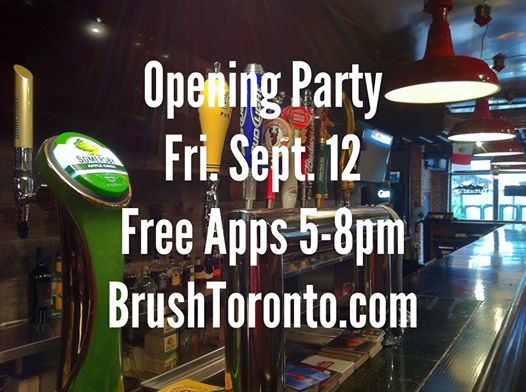 Have you found yourself with nothing to do tonight? Head down to 106 Front St., E. if you're looking to have a good time at Brush restaurant.
Join Brush restaurant for their grand opening on Friday September 12th, 2014 from 5:00 p.m. to 8:00 p.m. and on Saturday September 13th, 2014 from 8:00 p.m too 12:00 a.m. Free appetizers will be served all night long.
Drink specials will also be offered, including; Domestic Pints   (Budweiser, Bud Light. Costs per 20 oz of beer) for $5.00 and Mixed Drinks (Bar rail) for $4.00.
Order tickets to the Brush Bar and Grill Opening Event on Eventbrite