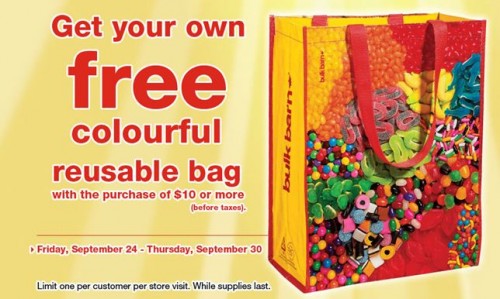 Bulk Barn is offering a free reusable bag when you spend $10 or more before taxes.  The bag is pretty cute imo.  This offer runs until September 30th. One per customer.
I *think* you may also be able to use the $3 coupon IF your total is still over $10 before taxes and receive the free bag 🙂 It's worth a try! 
Thanks HOWWON for posting this on the forum!