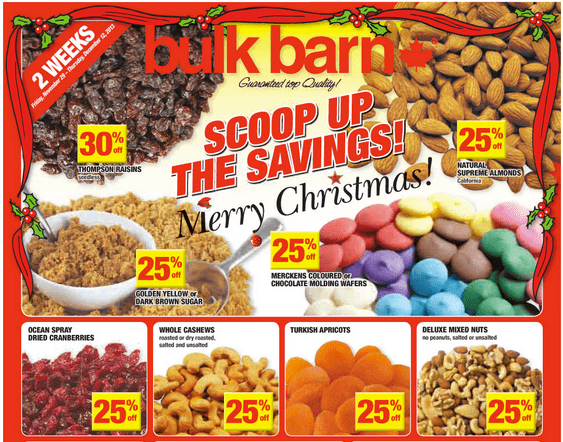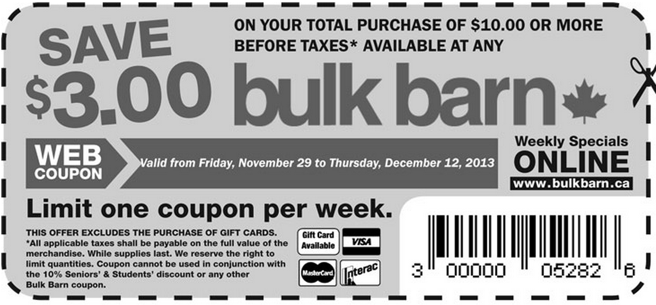 Bulk Barn Canada has new great deals + $3 OFF savings coupon. These offers and coupon are valid from Friday, November 29 until Thursday December 12, 2013.
Printable coupon to save $3.00 on your total purchase of $10.00 or more.
Save 30% on Raisins
Save 25% on Almonds, Golden Yellow or Dark Brown Sugar, Cranberries, Cashews, Appicots, Mixed nuts and Dates and more.