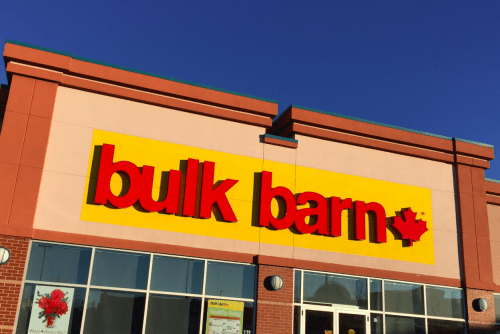 If you're like me, you have a bit of a love hate relationship with Bulk Barn Canada. The love is because I absolutely love their products and, more importantly, their prices. The hate, however, comes from the fact that every time I shop there I feel so wasteful using plastic bag after plastic bag to refill common household items that are just going to go back in a jar when I get home.
That is why the rolling out of a national reusable container program from the Bulk Barn is so very exciting, as my relationship with the Bulk Barn will now be a love-love relationship, since they are giving us the chance to actually reduce our carbon footprint by bringing in our own containers!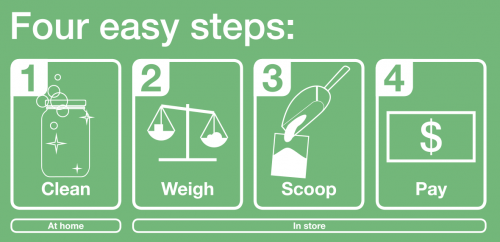 The system is pretty simple. First, you must bring in a clean container, that meets some basic requirements:
free of chips, cracks, stains, debris, dirt, rust and residual food
the container or bag is reusable and is designed for food
the container or bag is resealable with a lid, drawstring or clip-closure
Paper and plastic bags are not acceptable for reuse
Next, you will have the cashier weigh your container so that they can tare the weight from your total after you have filled up with your goodies.
Then you will scoop your products as you usually would, but remember that once the product is inside your jar it cannot go back inside the bin.
Finally, you will proceed to checkout as you normally would and have the cashier ring you up. See, saving the planet can sometimes be as simple as that!
You can click here to learn more about the reusable container program, but as of February 24th the program will be in every store across the country.
Click here to find the nearest Bulk Barn Canada location to you.