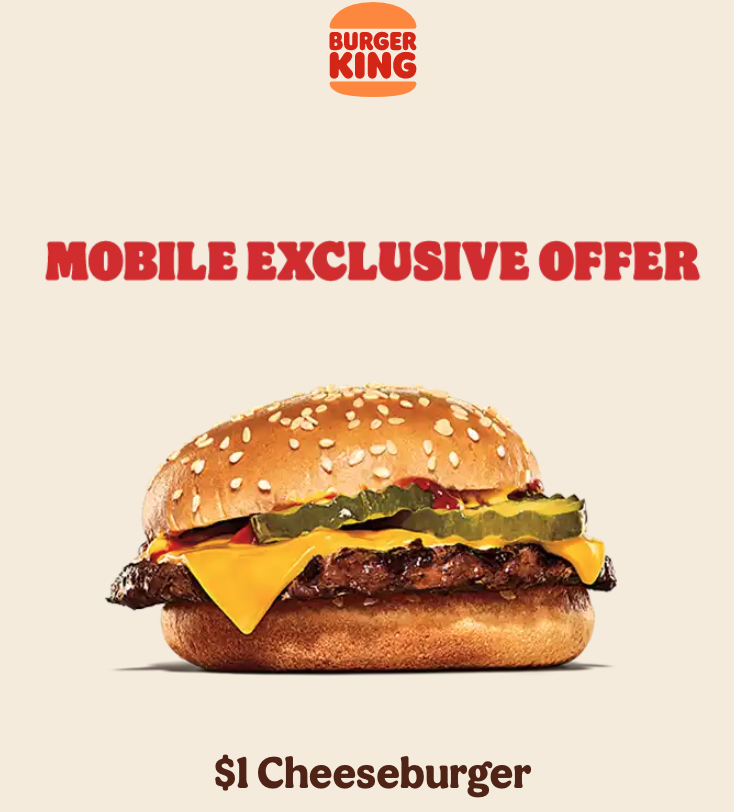 Burger King Canada has great promotions available now.
$1 Cheeseburger: Get a regular Cheeseburger sandwich for $1 (plus applicable taxes) on the app. This offer is valid now until September 19, 2021. Offer limited to 1 redemption per registered user. A $1 Cheeseburger offer must be added to the mobile order checkout basket and the purchase must be successfully completed for the offer to apply.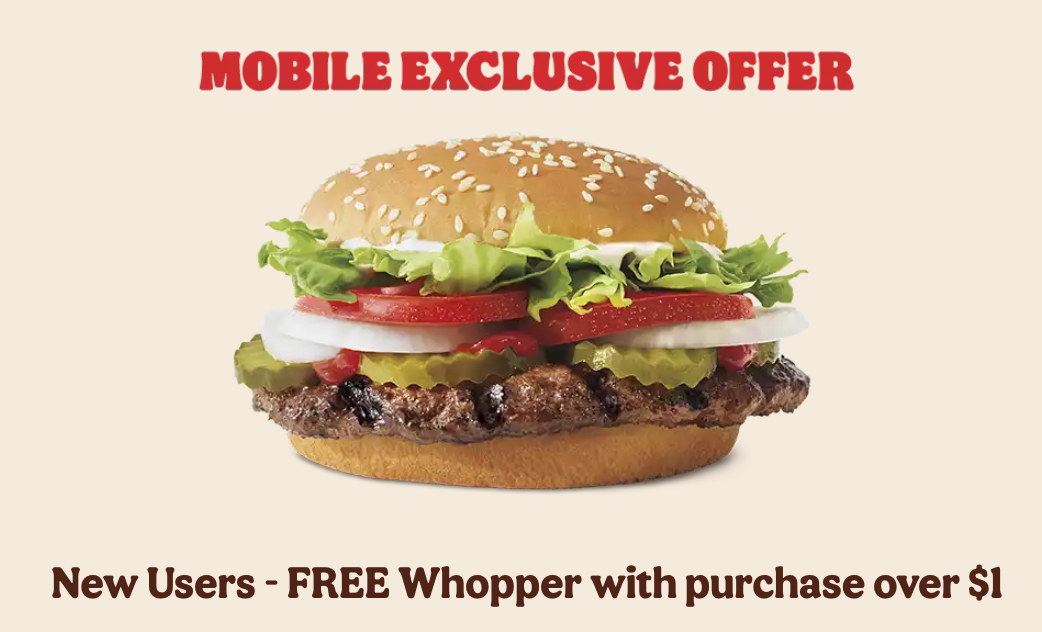 New Users – FREE Whopper with purchase over $1: Get a FREE Whopper with your first mobile order purchase over $1. One redemption per registered user for a limited time only.
Whopper Bundle – 4 Whopper Meals, for $24.99
Family Bundle – 2 Whopper Meals & 2 Jr Whopper Meals, for $20.00
Dine – Whopper, for $11.99
2 Original Chicken Sandwiches & 2 Small Fries, for $6.99
Whopper Meal, for $6.39
10pc Nuggets & Large Fries, for $3.99
2 Can Dine – 2 Croissan'wichs, 2 Hashbrowns, 2 Coffees, $6.49
Click here to find Burger King near you.