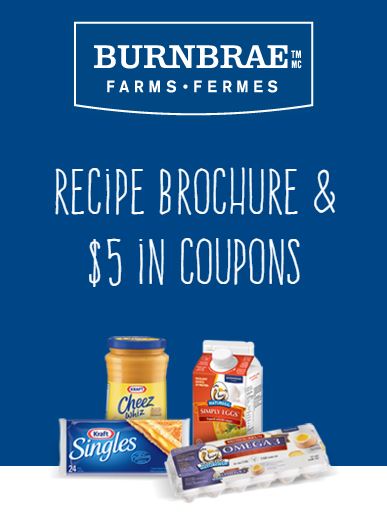 Here is an offer to receive $5 worth of Naturegg and Egg Creations products from Burnbrae Farms. Through the link below, scroll down the page until you spot the Naturegg symbol and the $5 off. Enter your first and last name to begin submitting your information.
Provide your complete mailing address on the next page, confirm you are not a robot, and you will then be registered to receive your Burnbrae Farms Recipe Booklet containing $5 worth of coupons, by mail. There are a total of 5000 booklets available to be mailed out, so these will certainly go fast. There is a limit of one recipe booklet per household. Once you have successfully registered for the booklet, you can expect to receive it in approximately three weeks.
Click here to get your Burnbrae Farms recipe and coupon booklet.