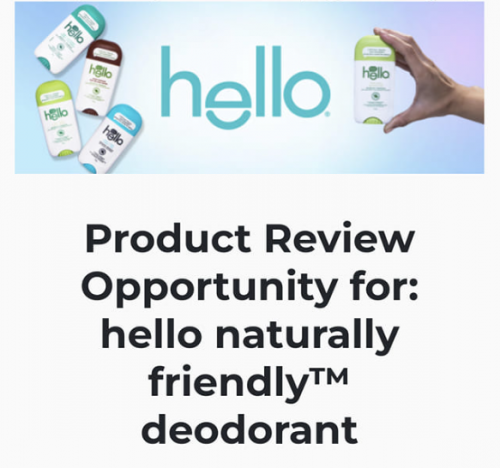 If you have a Butterly account, be sure to log in this morning because there are two new product testing opportunities for which you can apply. The first is for Hello naturally friendly deodorant, and the second campaign is for Spin Master Toys.
For the Spin Master toys campaign you will receive one of the following:
Paw Patrol Aqua Pups Rescue Vehicles and Figurines
Paw Patrol Lookout Tower Playset
Tech Deck Pyramid Point, Power Flippin, or SOVRN kits
Gabby's Dollhouse Mini Clip Playset, Gabby & Kico Pack, Gabby Girl Purrific Pool, Paw-Tastic Pajama Party, Cakey Car Kitchen Dinette, or Gabby Girl Doll
Purse Pets
Monster Jam Vehicles
You have until November the 20th, 2022 to apply for to test a Spin Master toy, and you are able to select the toys that you would be most interested in receiving. If you are chosen, you are expected to leave a review of the toy on the Butterly website within seven days of receiving it. They are also looking for people who are willing to post their review to Instagram as well.
Click here to apply for these testing opportunities with Butterly Canada.