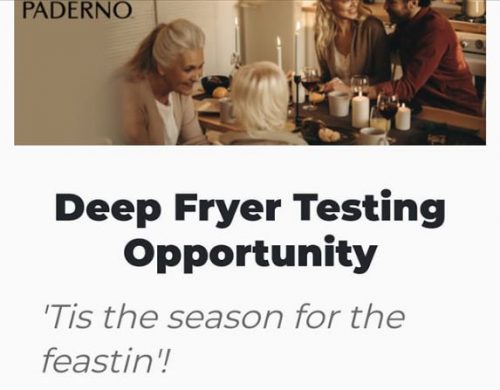 Butterly Canada is giving its members the opportunity to test a deep fryer from Paderno! Click the link below to access your account, or to register for Butterly Canada. You will find a survey that you can complete for this testing opportunity. Complete the survey, and if you are chosen for the opportunity Butterly Canada will notify you by email within a couple of weeks.
In order to have a chance at testing this new quick-drain deep fryer, you must agree to test the product for a couple of months, completing a short survey at the one month and two month mark. The survey will be available to complete until November the 24th, so be sure to access your account and answer all of the required questions before then.
Click here to complete the survey or to register for Butterly Canada.