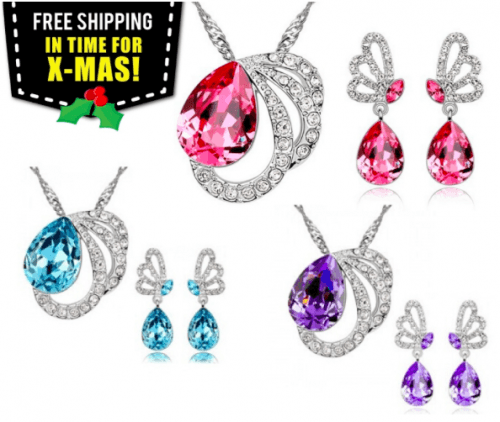 Shopping at Buytopia Canada this year for Christmas presents will guarantee that you come in under budget, especially when there are deals on like this one where you can get a Swarovski embedded necklace and earring set for only $10. There are two possible sets to choose from at this price, but both Swarovski element sets are valued to be $60.
The first set includes two butterfly inspired earrings with a pendant necklace cut with Swarovski elements, and it is available in three beautiful shades of either, pink, amethyst, or aqua blue.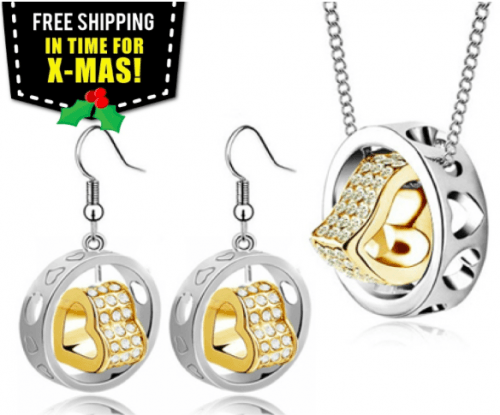 The second set available from Buytopia Canada is this elegant gold-in-silver heart pendant and earrings set made with real Swarovski crystal. It too is only $10, but also has a value of six times that, at $60. These earring and necklace sets would make an amazing present for that hard to buy for younger sister, or even a nice add-on to your present for you significant other.
Even better, Buytopia has extended their offer for free-shipping and guaranteed that if you order it now, you will have your presents wrapped underneath the tree in time for Christmas.
Click here to buy the beautiful Swarovski neccklace & earring set embedded with brilliant cut Swarovski elements,
or here to buy the gold-in-silver heart pendant and earrings set from Buytopia Canada.