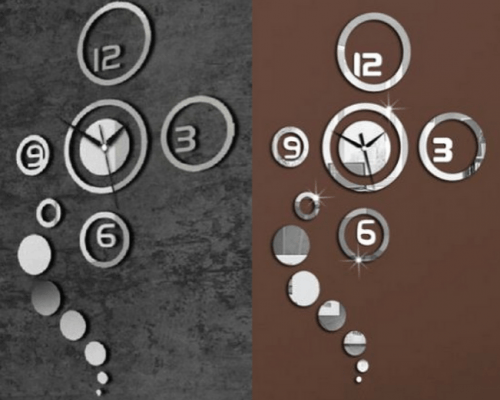 Buytopia Canada has a great deal on right now that you won't want to miss out on. Head online to Buytopia and save up to 62% off when you purchase a Mirror Effect Modern Home Wall Clock. This sleek and modern decorative clock normally sells for $39, but if you purchase it today before March 1, 2015, you can get it for only $15. If you like this clock so much that you want to pick up a second one for a friend then you can purchase 2 clocks for $28! This contemporary design is a standout decorative items and perfect for any modern living room. Simply made from reflective mirror material and silver, it will suit any colour scheme in your home. Customers who have already bought this clock really love its look in their home and say it's simple and easy to assemble. Not only that, but it always catches someone's eye when they visit!
This offer ends March 1, 2015. Taxes are included in the price. You may buy an unlimited amount of clocks. Shipping costs $7.99 for this item and can take up to 4-6 weeks to arrive.
Click here to purchase the Mirror Effect Modern Home Wall Clock from Buytopia.