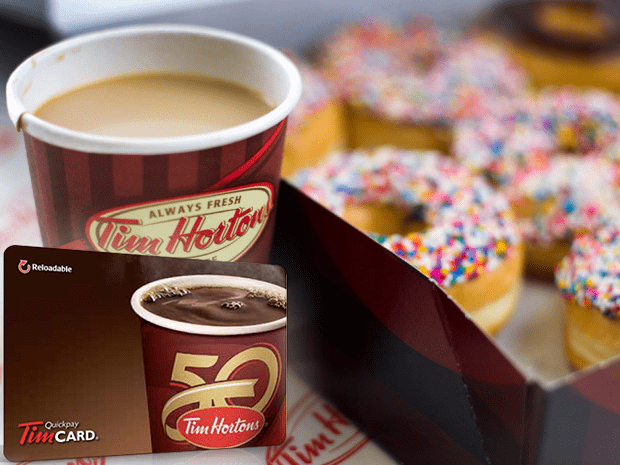 There will be another flash sale on Buytopia tonight.  This time, they will have a limited number of discounted Tim Hortons gift cards available.  Their past deals have been $5 for just $3 but they have not advertised the value of the cards for the sale tonight.
These sales have sold out very quickly over the past few days.  It is due to go live at 9pm Eastern, so be ready to click early if you want to snag one of these discounted gift cards.
Click here to shop on Buytopia.  Make sure you are signed in ahead of time so you do not lose your gift card during a slow checkout.
Link to $5 Tim Hortons gift card for $3 (limited quantities)