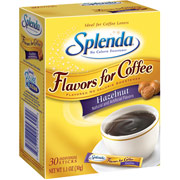 ITS UP ITS UP!!! GO GO GO
Another Living Well Freebie! Splenda Flavours for coffee. Click here (Tues, March 9.) I'm not sure exactly what time they are going to update for this sample so keep checking back. Sometimes its 9 am sometimes its noon. Supplies are limited.
Hope you get this offer.  Please leave a comment when you notice this is active to order.
🙂