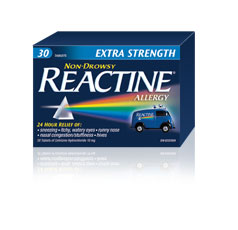 Living Well just sent out an email saying that they have decided to extended the offer for a FREE SAMPLE of Reactine to June 12, 2009 due to an overwhelming response.
I don't have allergies so I do not know if this is a great product or not – however, my friend uses it and says it works for her! For free, you can give it a try! Hurry! While supplies last!
Click here for your free sample of Reactine!
Thanks Ricki911!