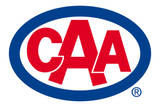 If you live in South Central Ontario and are a member of CAA, here is a great freebie for you! Simply print the form/coupon on the page in the link below, fill in your information and take it to your local CAA store to receive a FREE BEACH BAG!
Expiry: July 31, 2009
The answer to the skill testing question is 40 years. Enjoy!
Thanks Melody113!