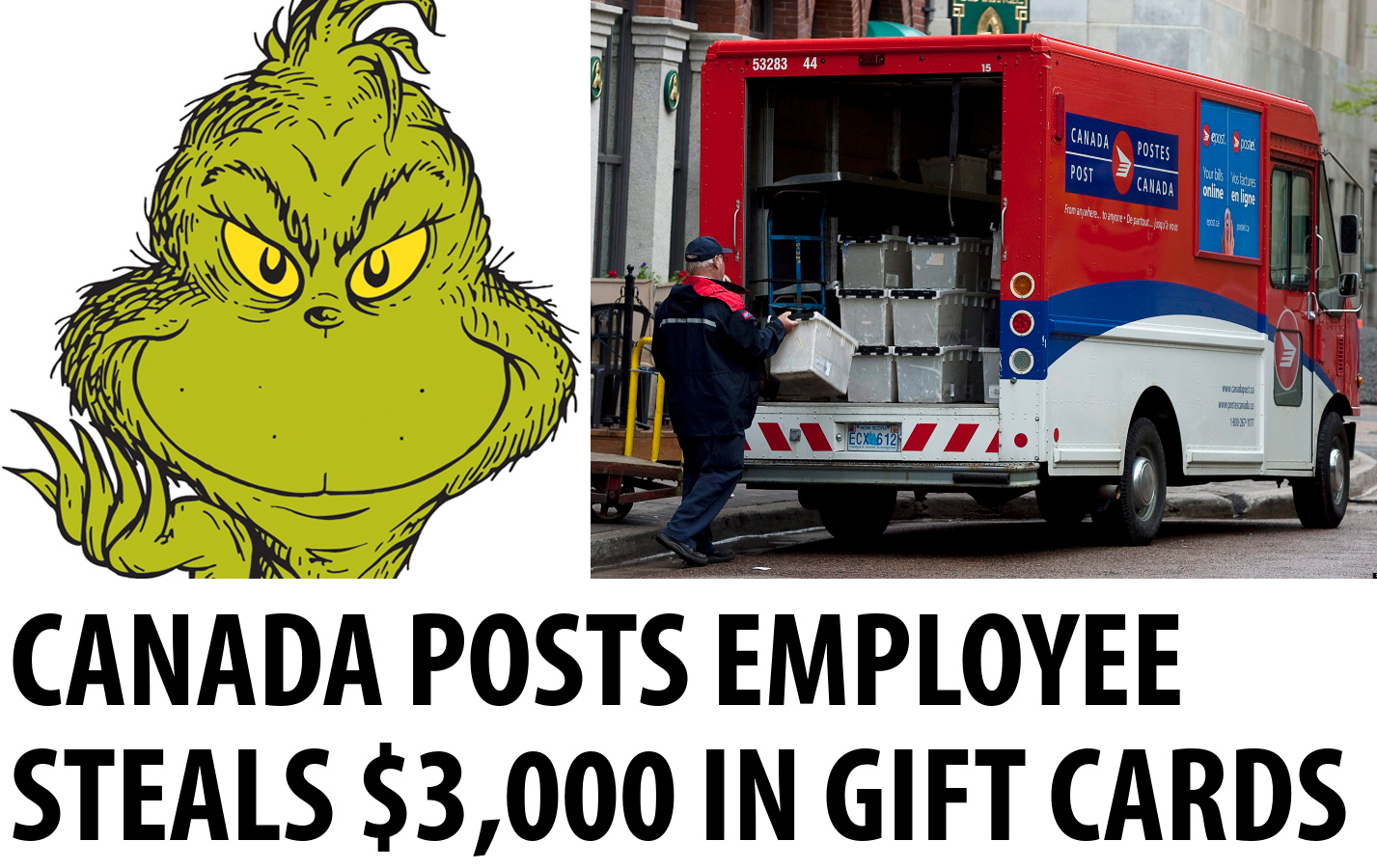 A Canada Post employee in Saskatoon, Saskatchewan, has been charged for stealing $3,000 worth of gift cards. The 51 year-old woman didn't deny the accusations when the Saskatoon police confronted her and even led them directly to her car where she showed them $3,000 of unused gift cards. The estimated $1000 left over have not been recovered.
The crime was initially discovered when a company dealing with Canada Post realized that their gift cards were not reaching their intended destinations. After Canada Post opened a file on the case, the store where she worked was identified and so was she.
The Lady pleaded guilty earlier this week and has been sentenced to 18 months probation and 100 hours of community service.
It's unfortunate to hear about cases like this especially when Canada Post employees are held to such high standards of trust.
Have you ever experienced a considerable amount of valuable items being "lost" and never delivered by Canada Post?