Viola Desmond may not have been given her fair claim to fame when she was living, but she will now be forever cemented as not only being the first non-royal woman to be featured prominently on a piece of regularly circulating Canadian currency, but also the first African-Canadian woman to be featured on a Canadian bill. The new $10 bill was unveiled with Desmond's portrait in Halifax, Nova Scotia on March 8, which was, fittingly, also International Women's Day.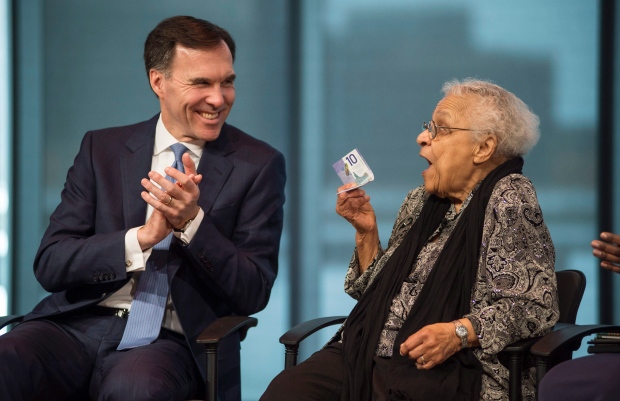 Bill Morneau, the finance minister, presented the then unseen $10 note to Desmond's sister, Wanda Robson, who went on to thank the artist behind her sister's currency recreation for capturing a "beautiful" and "unique" bank note.
Desmond's contribution to Canada's civil rights movement deserves more recognition than she has historically been treated with, and this bill marks a step in correcting that wrong. She began her activism in the 1940s, most notably when she refused to leave the whites-only section of a movie theatre in Nova Scotia. This landmark event would occur nearly ten years before Rosa Parks would refuse to leave the whites-only section of a bus in Alabama, though Desmond has received much less recognition for her act of bravery than her southern counterpart.
You can expect to see the bill in regular circulation in late 2018.