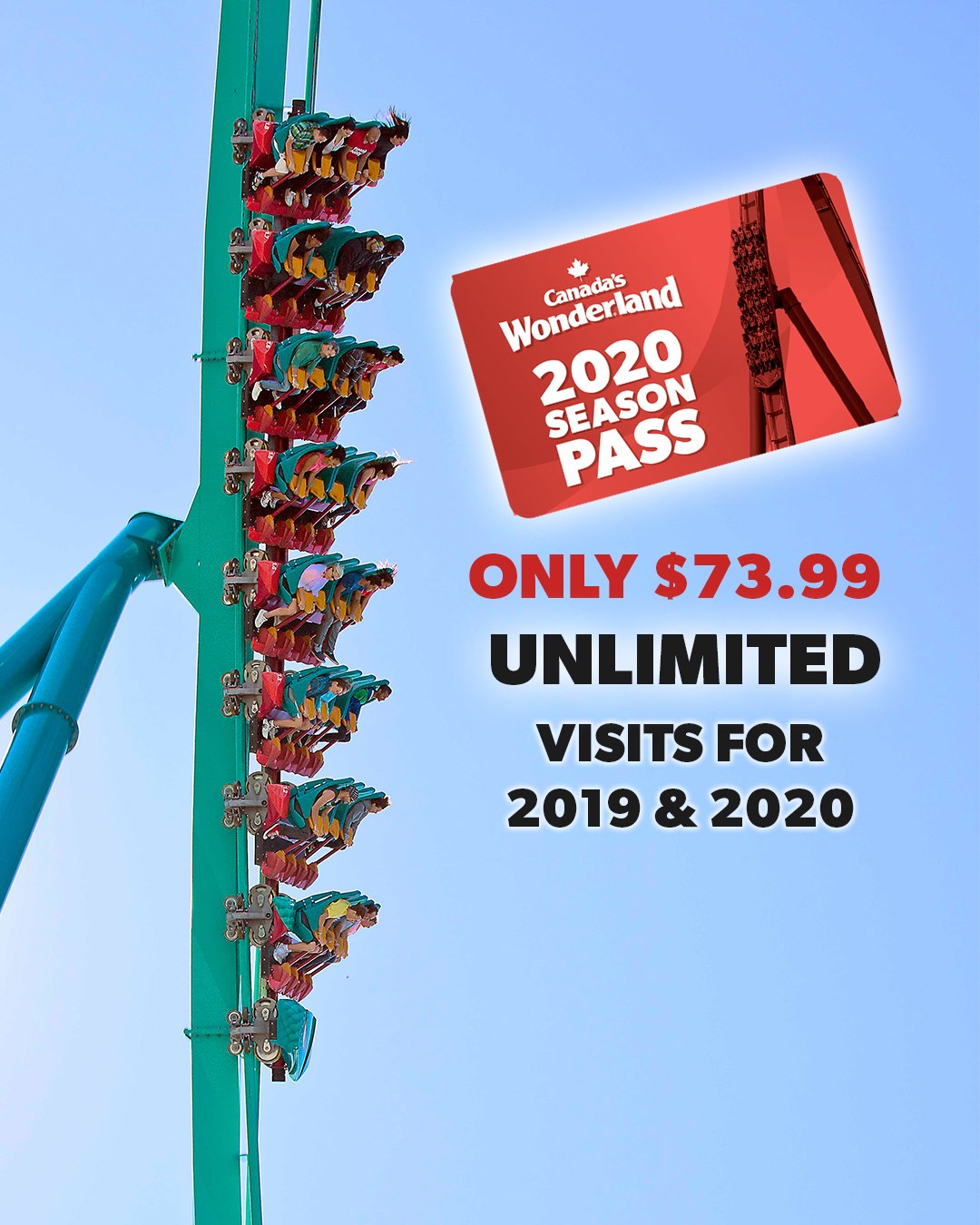 Canada's Wonderland has 17 roller coasters, so it's easy to see why we get excited about National Roller Coaster Day. In 2019 they're pulling out all the stops with some amazing free benefits when you purchase your 2020 Season Pass or renew your 2019 Season Pass. Ready for a real thrill? Strap in and check this out:
Buy your 2020 Season Pass between August 14-18, 2019 and get one free 2019 Fall Fast Lane Plus to use between Sept. 7 and Oct. 27, 2019. Plus, get Unlimited Visits for the rest of 2019.
Renew your 2019 Season Pass for 2020 and get one free 2019 Fast Lane Plus and a free Bring-A-Friend ticket for 2019.
Better still, get even more when you purchase or upgrade to a 2020 Gold Pass and in addition to the great benefits listed above, you also get unlimited visits to WinterFest and Haunt in 2019 and 2020.
New Passholder Fast Lane Plus valid 9/7/19 – 10/27/19 (excludes Halloween Haunt). New Passholder free visits exclude Halloween Haunt for Regular Passholders; Gold Pass includes visits to Halloween Haunt and WinterFest. Renewing Passholder Fast Lane Plus and Bring-A-Friend Ticket valid 8/14/19 until 10/27/19 (excludes Halloween Haunt).
Watch out – this special's not for the faint-of-heart, you need to act fast because it only last from August 14-18, 2019. Then, just like summer, it's gone for good.