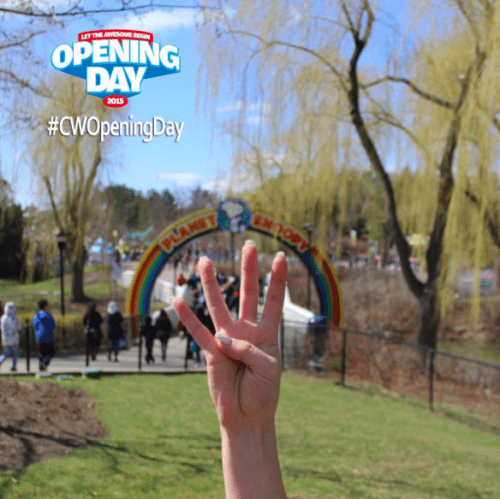 Canada's Wonderland is having their Opening Day on this Sunday, May 3rd and while simply visiting the park would be enough excitement for your family, the park has decided to offer several one-day deals that will keep you and your bank account happy!
These deals are on a number of things, from food and drink to game freebies and discounts at the gift shop. The one-day specials that you can checkout should you be at the park for opening day, are:
50% off funnel cakes, now $6 (was $11.99)
buy a pint of Steamwhistle or Mill Street and receive a

Signature Series Burger for $5
or 2 Gourmet Pizzas for the price of 1

25% off at the Fun Shoppe
buy 2 pieces of homemade fudge, and receive 2 for free
In addition to all of these one-day offers, when you head over to the Action Zone you will be able to buy one game and get your second game for free. The games that you will be able to choose from include:
Ring Toss
Fool the Guesser
Striker
Rebound
Peach Basket
Gunball Milkcan Foul Shot 3 Point Challenge
All of these offers will only be valid for opening day at Canada's Wonderland, and if you check the weather forecast for this weekend you'll see that Sunday is going to be a beautiful and warm day for the whole family to go to the park.
Click here to learn more about the opening day at Canada's Wonderland.