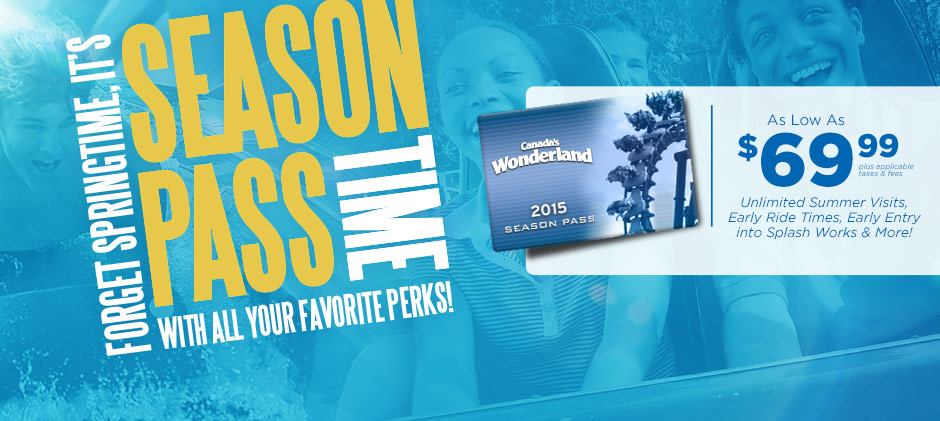 Canada's Wonderland is offering season passes for the 2015 season, with unlimited visits available, for as low as $69.99. This season pass will also provide you with early ride times, early entry into the recently renovated Splash Works and more. The only catch to this offer is that you will have to purchase 4 or more season passes, which is essentially enough to cover the average family.

This season pass from Canada's Wonderland will, as it says, pay for itself in less than two visits as a day pass to Canada's Wonderland when purchased online costs $39.99. If you do plan on only visiting the park once this summer, then this pass won't be the same kind of money saving investment that it would be for others. That being said, it will only be available until April 27th, and remember that the park officially opens on Sunday, May 3rd.
Click here to buy your Canada's Wonderland season pass with unlimited visits for the 2015 season.