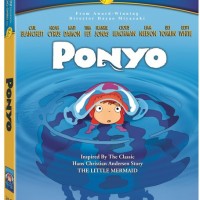 You can now print a coupon to save $10 on the Blu-Ray Combo pack of Disney's Ponyo.  I like the combo pack because you get both the Blu-Ray version and the DVD version.  Why would you need 2 you ask?  Well I leave the Blu-Ray at my house and take the DVD to my parent's house so they have something for the grandkids to watch when they babysit.  You can also split them up and use one as a gift.  I think I might get this one to split between my son and my niece for Easter.
Make sure when you print this coupon you click on the Canadian one on the right hand side.
Click here to print your coupon.
Thanks to Melody113 for finding this coupon for us.