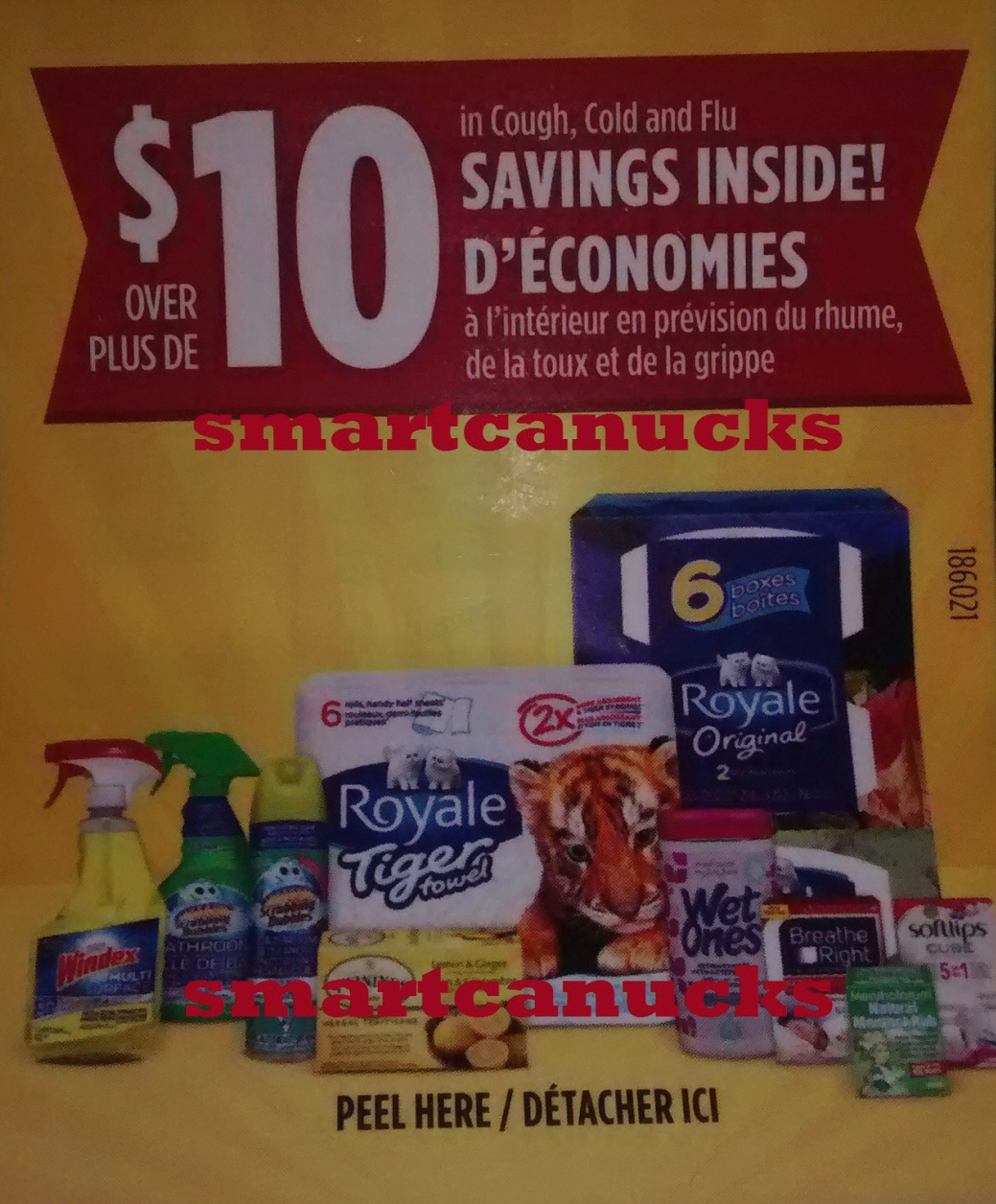 Thank you to forum member Candini for posting about this great coupon find on our forum. Have a look for this coupon booklet containing $10 worth of coupons on packages of Royale Tissue. This booklet was found on the 6 pack, which you can quite often pick up on sale for $3.99, or $2.99 using a printable coupon for $1 off any Royale product. The coupons contained inside this booklet are as follows:
Save $1 on the purchase of Royale 6 pk Tissues
Save $1 on the purchase of Royale 6pk or larger or 2 mega roll Tiger Towels
Save $1 on any Windex trigger
Save $1 on any Wet Ones Canister
Save $1 on any Softlips Cube
Save $1 on the purchase of Mentholatum Rub
Save $3 on the purchase of Breathe Right Strips
Save 75 cents on the purchase of any Twinings Tea Bag
All very useful coupons, and you can use the $1 coupon for Royale facial tissue to purchase more six packs with more coupons on them. The six pack of facial tissues are on sale for $3.99 at both Rexall and Shoppers Drug Mart this week, so hopefully you will be able to find the packages with the coupons on them at those stores.