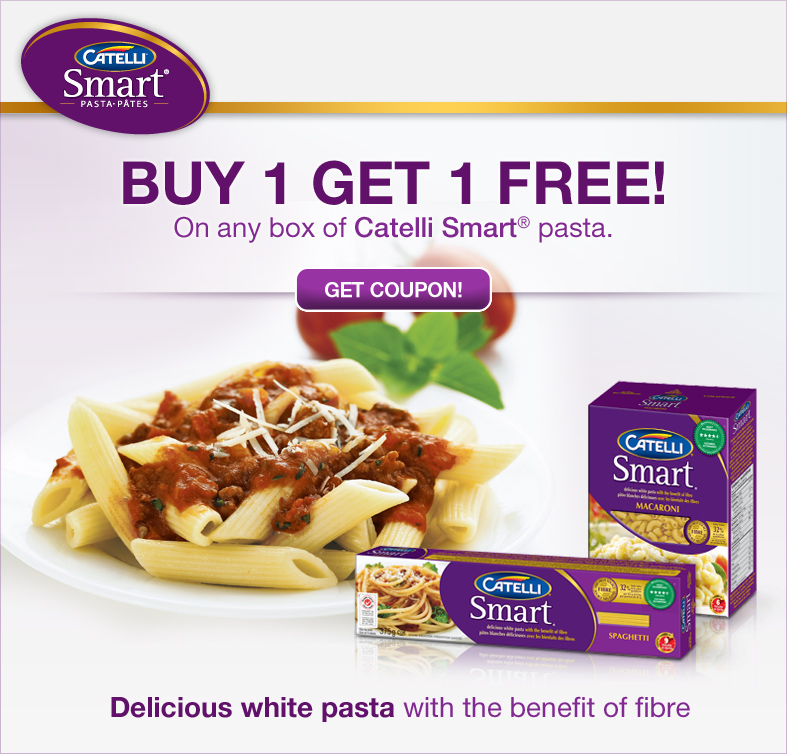 Sadly, that very popular printable coupon for $1 off Barilla pasta will expire December the 31st, but if you have any more room in your pantry for pasta, here is a new coupon that will carry you over into the new year. Buy one Catelli Smart pasta and get one free with this WebSaver.ca coupon, accessible through the Catelli Canada Facebook page.
Click the link through the Facebook page, and you will be taken to WebSaver.ca to get your coupon. This coupon cannot be printed however, you must order it by mail. As this is a "special" coupon, you are able to order it on its own, without having to add extra coupons to your order.
Click here to get this coupon by visiting the Catelli Canada Facebook page.