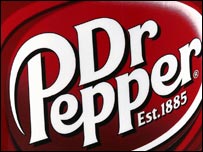 Food Basic's flyer from May 14th to the 20th has Dr Pepper, Crush and Schweppes 2L selected varieties on sale for $0.97. There are coupons that were found in store for $2 when you buy 4. So if you have this coupon you can stock up for just $0.47 each. This is a super deal and a great time to stock up for the summer.
Click here to go to the discussion thread.
Thanks to cesme77 for posting the flyer.