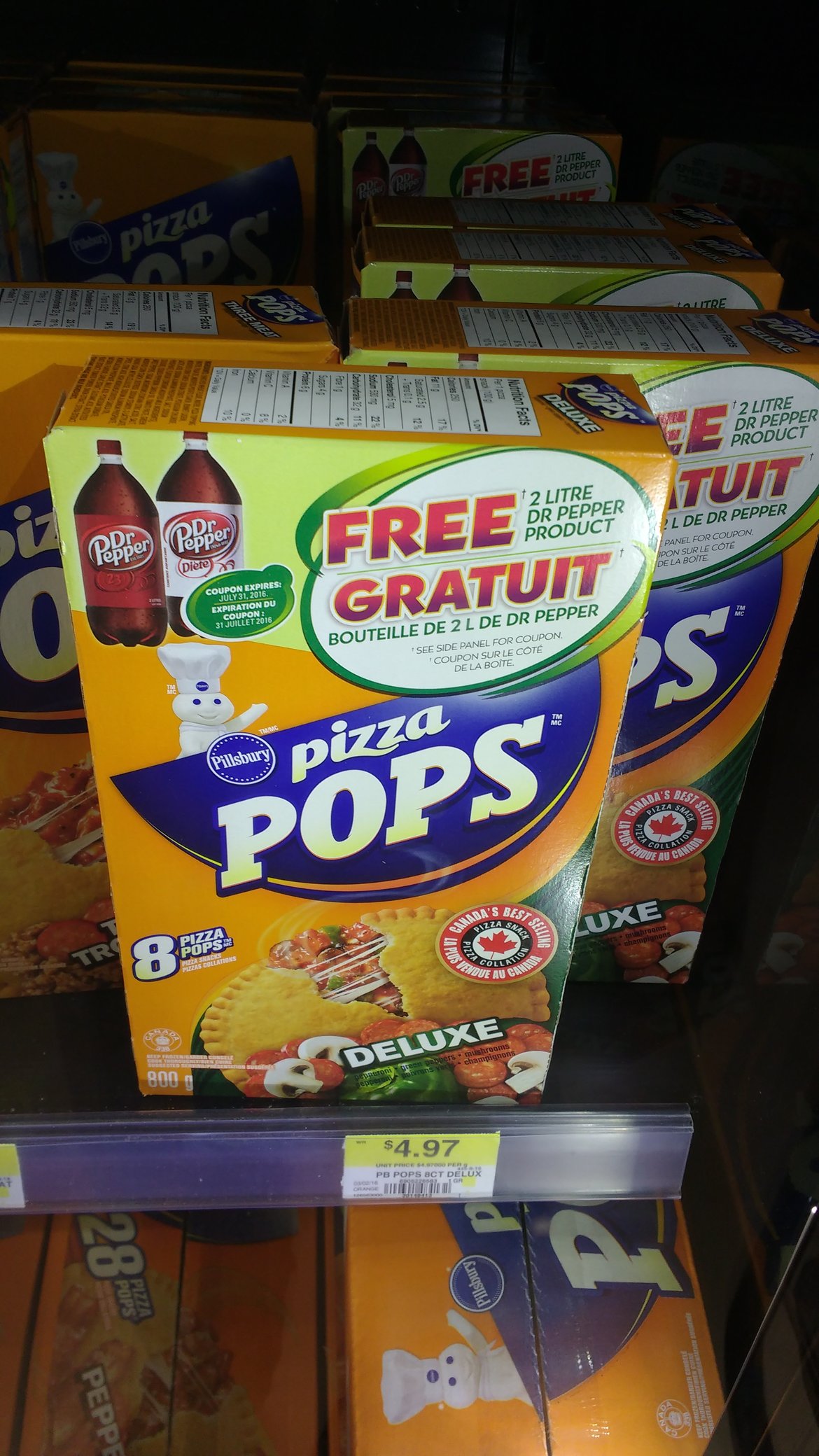 Here is a new coupon that you may spot while shopping, found on participating Pizza Pops products. Pizza and pop is always a winning combination, and for a limited time you can get a coupon for a free 2L Dr. Pepper product when you purchase Pillsbury Pizza Pops!
The coupon is inside the box for you to cut out and use on your next shopping trip. Or you can go to your car and cut it out and go back in the store if you really wanted to. The coupon was on select 8 count boxes of the the Pillsbury Pizza Pops at the Walmart location that I was shopping at. The package currently sells for $4.97, so for 8 Pizza Pops and a 2L bottle of Dr. Pepper this is a fairly good deal at that price.
The coupon for the free Dr. Pepper product has an expiry date of July the 31st, 2016.