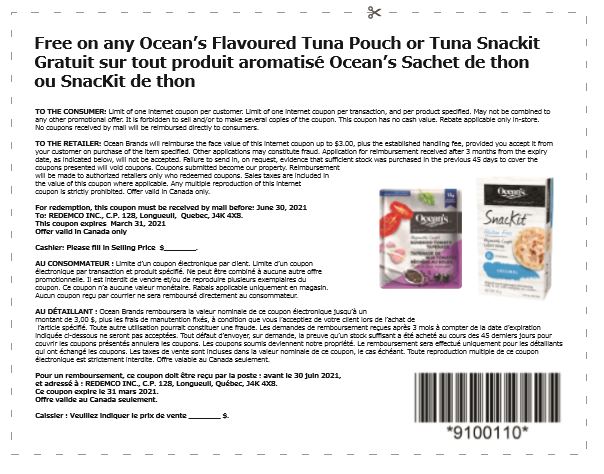 A new Ocean's tuna free coupon available, and it is another printable, just as the last one was. You can find the coupon by clicking the link below.
This time the coupon is valid for one free Ocean's Flavoured Tuna Pouch or Tuna Snackit. It is a pdf coupon, and while this means you can print as many as the coupon as you would like, this also means that each coupon will have the same barcode and nothing that identifies each print as unique. Some stores may refuse the coupon.
There is fine print on the coupon that says there is a limit of one coupon per customer, per transaction. If everyone were to stick to using one coupon per shopping trip then I'm sure stores would be less likely to refuse the coupon, so keep that in mind. The coupon has a very long expiry date and is valid until the 31st of March, 2021.
Click here to print your Ocean's tuna free product coupon.