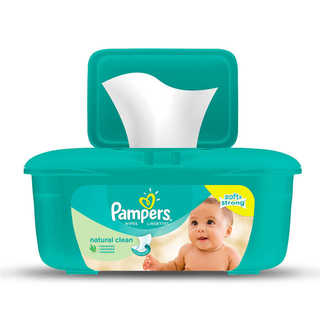 If you purchase Pampers diapers, be sure to have a good look at the packaging next time you buy the product. Currently on specially marked packages, there is a coupon for free Pampers wipes with your next purchase of Pampers Diapers or Pants. The free wipes can be up to 72 count, and must be priced at $3.99 or less.
I purchased specially marked Pampers Easy Ups just this week from Shoppers Drug Mart Canada. The coupon was on the Easy Ups jumbo size bag, currently on sale for $12.99. If you do purchase the jumbo size diapers from Shoppers Drug Mart this week, be sure to use a VIB printable coupon to collect 3000 Optimum points in addition to the coupon for free wipes with your next purchase!
The coupon offer is valid until June 30, 2015, so be sure to pull the coupon out of the bag if you are stocking up on diapers and not using them immediately.
Click here to print VIB coupons for bonus Optimum points on Pampers products from Shoppers Drug Mart Canada.