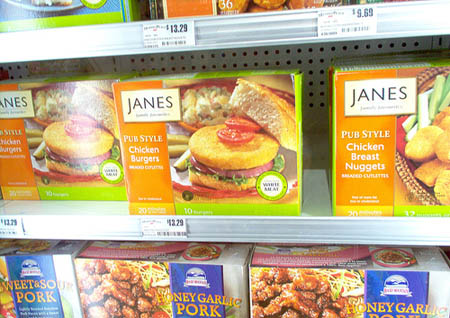 Zehrs in Ontario is having a three day sale that runs from today till Sunday.  During this sale they have Jane's Pub Style Chicken strips nuggets or burgers 870-880g on for just $4.99. There are a bunch of coupons out there for $1, $1.50 and even $2. So if you are lucky to have the $2 coupons you you can get them for just $2.99. This is a great deal on one of my family's favorite products. Thanks to some great coupon trades in the past month I have lots of coupons but there is no Zehrs in my area. So I am out of luck on this sale.
Click here to view the discussion thread.
Thanks to ward.mama for the great deal post.