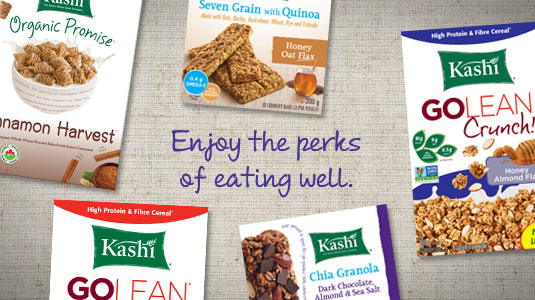 The hidden WebSaver.ca Kashi coupon portal has just been updated and now features two new coupons. The two coupons now available are as follows:
Save $1 on the purchase of  Kashi Granola Bars 160g – 210g
Save $1 on the purchase of Kashi Cereal 185g – 465g
Kashi cereal is often on sale for $3.99, and the bars for $2.99, so with these coupons you could get either of these products for a decent price. You can print the coupons for immediate use if you would like, but if you can wait about a week or so, you do have the option to have these mailed to home, which is fairly rare now with WebSaver.ca coupons.
Click here to get your coupons for $1 off the purchase of Kashi cereal and bars through WebSaver.ca.