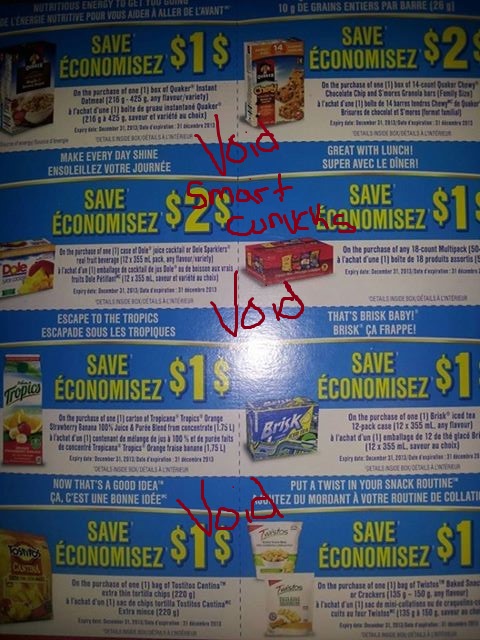 A big thank you to forum member Panthera for posting about this find! The following fantastic coupons for a variety of PepsiCo products have been spotted on boxes of Cap'n Crunch:
Save $1 Quaker Instant Oatmeal 216-425g 15106461
Save $2 14 count Quaker Chewy Chocolate chip and smores granola bars 15106474
Save $2 Dole Juice Cocktail or Dole Sparklers real fruit beverage. 84212128
Save $1 18 count Multi pack 504g 23313877
Save $1 Tropicana Tropics Orange Strawberry Banana 100% juice & Puree blend 1.75 L 74322493
Save $1 Brisk Ice Tea 12x355ml 21403226
Save $1 Tostitos Cantina chips 220g
Save $1 Twistos Baked snack bites 135-150g
All of these coupons are valid until December 31st 2013. Click here to view the thread on our forum for more information on where these boxes have been spotted!