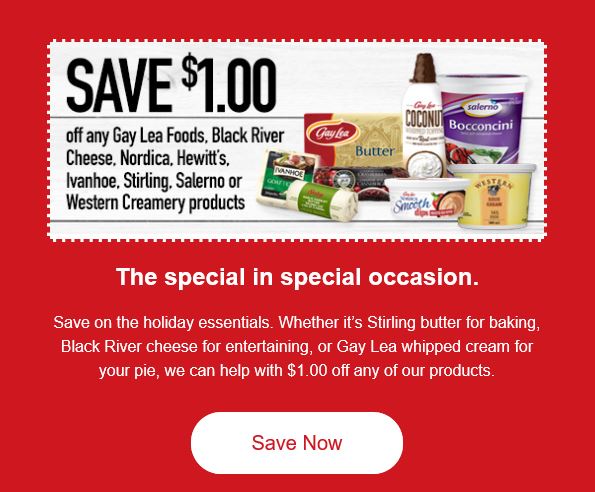 Those of you subscribed to the Gay Lea Plated email newsletter have a nice little gift in store! Check your emails for the latest email newsletter that was recently scent, and if you open it and scroll down you will find a coupon for $1 off the purchase of any Gay Lea Foods product.
This includes any Gay Lea, Black River Cheese, Nordica, Hewitt's, Ivanhoe, Stirling, Salerno, or Western Creamery product. You must have received this email newsletter in order to print the coupon, as each coupon is a unique link.
Gay Lea butter is $2.99 at both Foodland and Fortinos this week, which would make it just $1.99 with the coupon, which is an amazing deal, especially at this time of year where baking may have you loading up on butter.
If you are not signed up for the Gay Lea email newsletter, you can click here to register and avoid missing out on these types of coupons in the future.