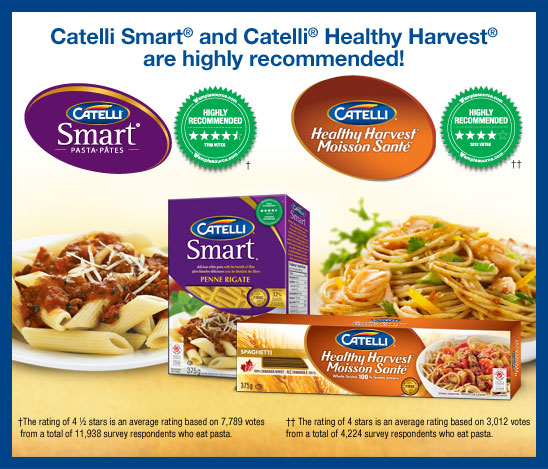 There is a new coupon available from webSaver.ca for $1 off the purchase of Catelli Healthy Harvest pasta. However, you will have to check your emails for a link to this one. Watch for an email from Catelli.ca titled "Here is your Catelli coupon." Make sure you get his coupon before it is too late because Catelli always goes on sale for $1, meaning FREE pasta.
You will need to follow the link and log in to your webSaver.ca account. This coupon can actually be ordered on its own as well. You will not be required to add additional coupons to your order, or save it to be ordered later.
Click here to visit webSaver.ca, but once again, you will need a link from your email to access the Catelli coupon.