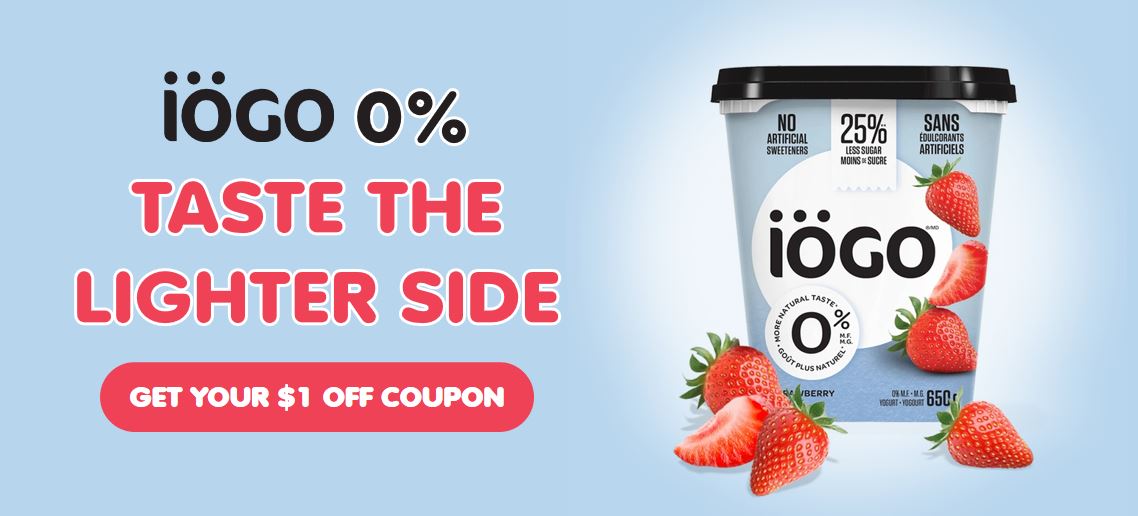 Iogo Canada has a new coupon available for their 0% yogurt. To get your coupon you can click the link at the bottom of this post.
You will be required to complete the form with your name, email address, and mailing address. This coupon is actually a mail to home coupon, and you can expect to receive within 1-2 weeks of requesting it. I had a bit of trouble with filling in my address and had to switch browsers to complete the form. It worked fine for me in Chrome, so you might want to use Chrome.
The Iogo 0% yogurt tubs are often on sale for $2.99 or less, so you could easily get it for $1.99 with the coupon. You may even find you have personal PC Optimum offers, and there is sometimes cashback offers for this yogurt from one of your rebate apps.
Click here to request your coupon for $1 off the purchase of Iogo 0% yogurt.