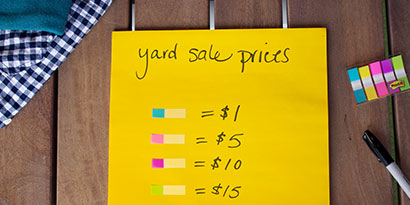 If you enjoy post-it notes but find their small size constricting, you can now buy incredibly large versions, in the form of Post-It Big Pads. You will have no need to try and cram everything onto a tiny square with these pads, and you can now save $1 on the purchase of any Post-It Big Pad product.
Like all Post-Its, these come in a variety of colours to suit your needs, and a few different sizes as well. Price wise these start at about $7.99, so not a huge savings provided by the coupon, but if you can use the product it is certainly better than paying full price.
The coupon is valid until March the 31st, 2016, and there is no limit to the number of coupon that you may print and use.
Click here to get your coupon for $1 off the purchase of Post-It Big Pads by 3M.