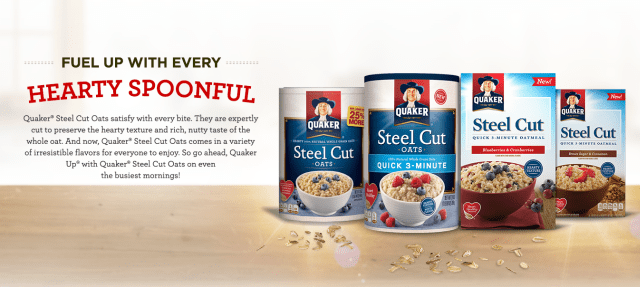 WebSaver.ca has recently added a new printable coupon to its portal. Save $1 when you purchase one Quaker Quick Cook Steel Cut Oats product, in the 709g format.
This is a new product, and while other oatmeal products are likely more economical even without a coupon, you may want to print this coupon to use in the event that there is also cash back offered through a rebate app. Combing the coupon and a cash back offer could make any product free, and this could happen at any time. This is one that I would print off and keep in my binder just in case.
WebSaver printable coupon do have a limit of one print per account, and some seem to have a limit per computer, others do not. Do not forget about the new WebSaver VIP mail to home envelopes that are scheduled to be available for order on March the 22nd. This coupon may be included in those envelopes so if you do not have a printer you may still be able to get the coupon.
Click here to print your coupon for $1 off the purchase of Quaker Steel Cut Oats 709g.