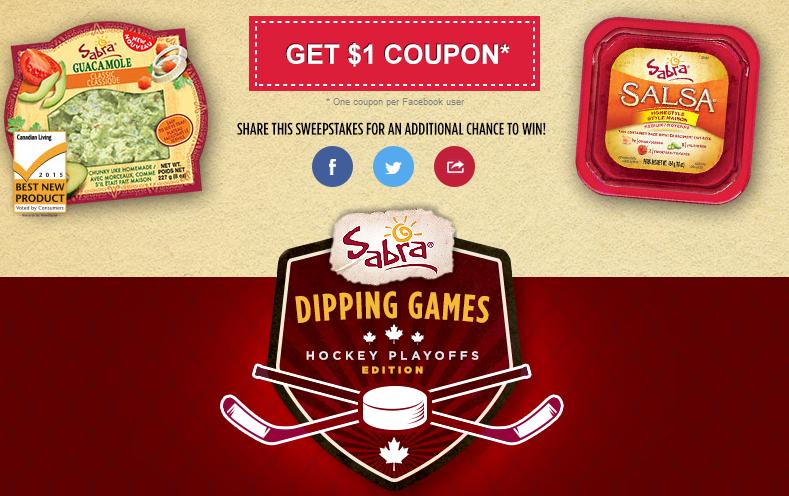 Play the Sabra Dipping Games and for entering you will receive a coupon for $1 off a Sabra product with this new Facebook contest from Sabra Canada! You could win $2000 for entering, but each entrant, upon submitting their name and email address, will gain access to a coupon for $1 off the purchase of any Sabra product, 227g or greater.
There is a limit of one coupon per Facebook user, and it is in fact a mail to home coupon. You will be directed to the coupon which is is available through Save.ca, where you can then log in to your account and order the coupon. Although Save.ca recently made changes requiring you to select a minimum of three coupons to complete your order, seeing as this is a "special" coupon, you will be able to complete your order with just this one coupon.
Click here to play the Sabra Dipping Games and get your coupon for $1 off any Sabra product.