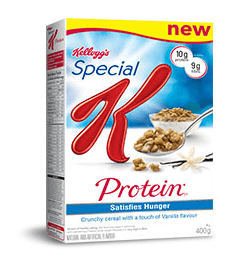 Websaver have a new mail to home coupon for $1 off a 400g box of Special K Protein cereal.
Protein is a nutrient that packs a big punch. Good thing each delicious bowl of
Special K Protein Cereal has 10g of protein plus 9g of fibre, making it a great way to start the day. Made with crunchy whole grain clusters and with a touch of vanilla flavour.
Click here to order this coupon