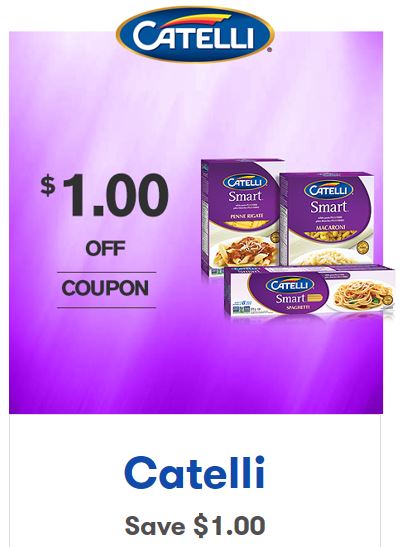 A new printable coupon is available for Catelli Smart pasta! Click the link below, and you can currently print this coupon for $1 off Catelli Smart pasta, from the Catelli Canada website.
The coupon prints through WebSaver, and be warned that it has a rather short expiry date. If printed today, the coupon will expire on February the 27th, 2020.
Catelli Smart Pasta is on sale for $1.50 at Freshco Ontario, making it just 50 cents with the coupon. If you have any cash back apps, do take a look at your offers for this week, as one of them is offering $1 back when you purchase two boxes of various Catelli pastas, including the Smart pasta.
Click here to print your coupon for $1 off the purchase of Catelli Smart pasta.