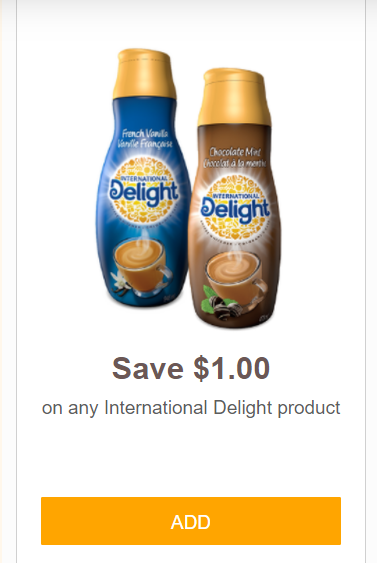 You may already know that International Delight Canada has had monthly coupons available on their website for some time, but you may not know that the $1 coupon has returned. The coupon goes back and forth between the $1 one, and one for 50 cents off, and sometimes both are available. The $1 coupon can be found through the link below.
You can print one of these coupons per browser, and you will be able to print it again when the coupon refreshes for the month.
If you would like to use the coupon this week, until Thursday Shoppers Drug Mart Canada has the small bottles advertised for $4 for 2, making them just $1 each with the coupon. No Frills Ontario has the 946ml bottles advertised for $3.88 until Wednesday of this week, and Real Canadian Superstore Ontario has the larger size advertised for $3.99.
Click here to print your coupon for $1 off the purchase of International Delight.