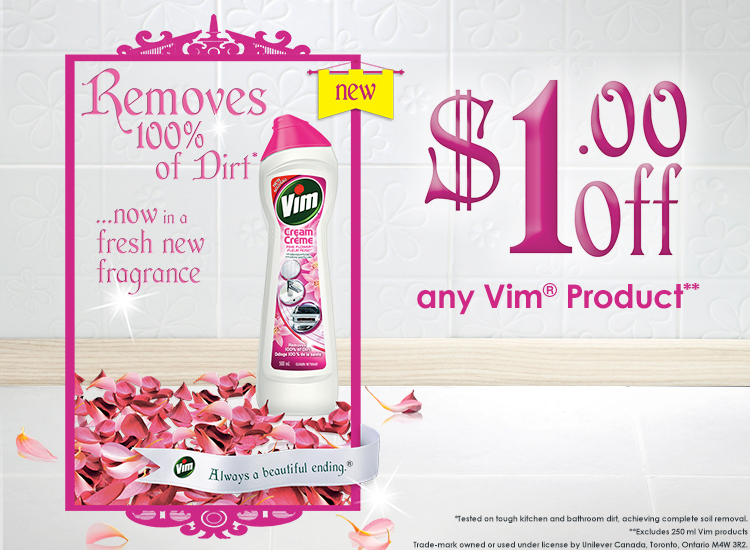 Save.ca is kicking off the week with a new coupon for you this morning! Save $1 on any Vim product with this coupon, available for order by mail. The coupon is valid on any Vim product, with the exception of the 250ml size. That is the size that typically goes on sale for $1, so while you won't be getting free Vim with this coupon, I'm sure there will be a great deal on the larger size Vim!
I was just able to order this coupon on its own, so it is not necessary to add other coupons to your order if you do not wish to. Save.ca coupons usually arrive fairly quickly, so if you order this coupon today you are likely to receive it by the end of the week.
Click here to access your Save.ca count and order your Vim coupon.