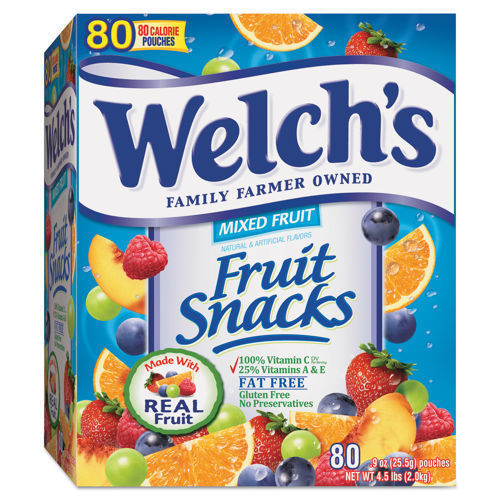 There is a new printable coupon available for Welch's Fruit Snacks that can be found by clicking the link below. Save $1 on the purchase of any one box of Welch's Fruit Snacks, or Fruit N' Yogurt Snacks. The coupon is valid on any variety of these, in 10 count or higher packages.
If this is an item you can load up on for snacks for school etc., then you may want to attempt to print more by using an assortment of browsers, as the coupon does have a long expiry, and is valid until the end of the year. If you found a decent sale price, it wouldn't be difficult to use several coupons before December the 31st.
The 12 packs are actually on sale for $2.49 this week at SDM, so at $1.49 after the coupons plus possibly PC Optimum points, this is a fairly good deal.
Click here to print your coupon for $1 off the purchase of Welch's fruit snacks.