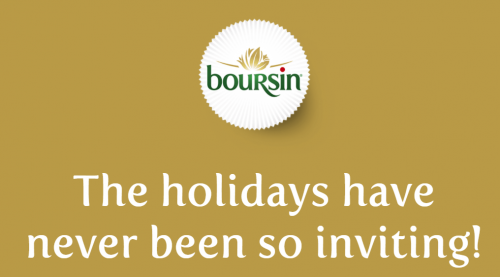 Boursin Canada has a fantastic new printable coupon available for you this holiday season! Click the link below to print this new coupon for $2 off the purchase of Boursin cheese, any variety! You can also visit the website for holiday ideas and recipes if you are interested.
The coupon is a pdf coupon, so while you can print as many as you would like to, there is nothing to identify the coupon as unique, and some retailers may not accept multiples. The expiry date of the coupon is January the 31st, 2022.
Beginning tomorrow Boursin is $4.49 at Food Basics, which would make it $2.49 with the coupon. If you have any issues with printable coupons at Food Basics, you might want to price match the ad where you are able. Longo's has Boursin advertised for 2/$10 tomorrow, which would also be a good price at just $3 each after coupons.
Click here to print your coupon for $2 off the purchase of Boursin.