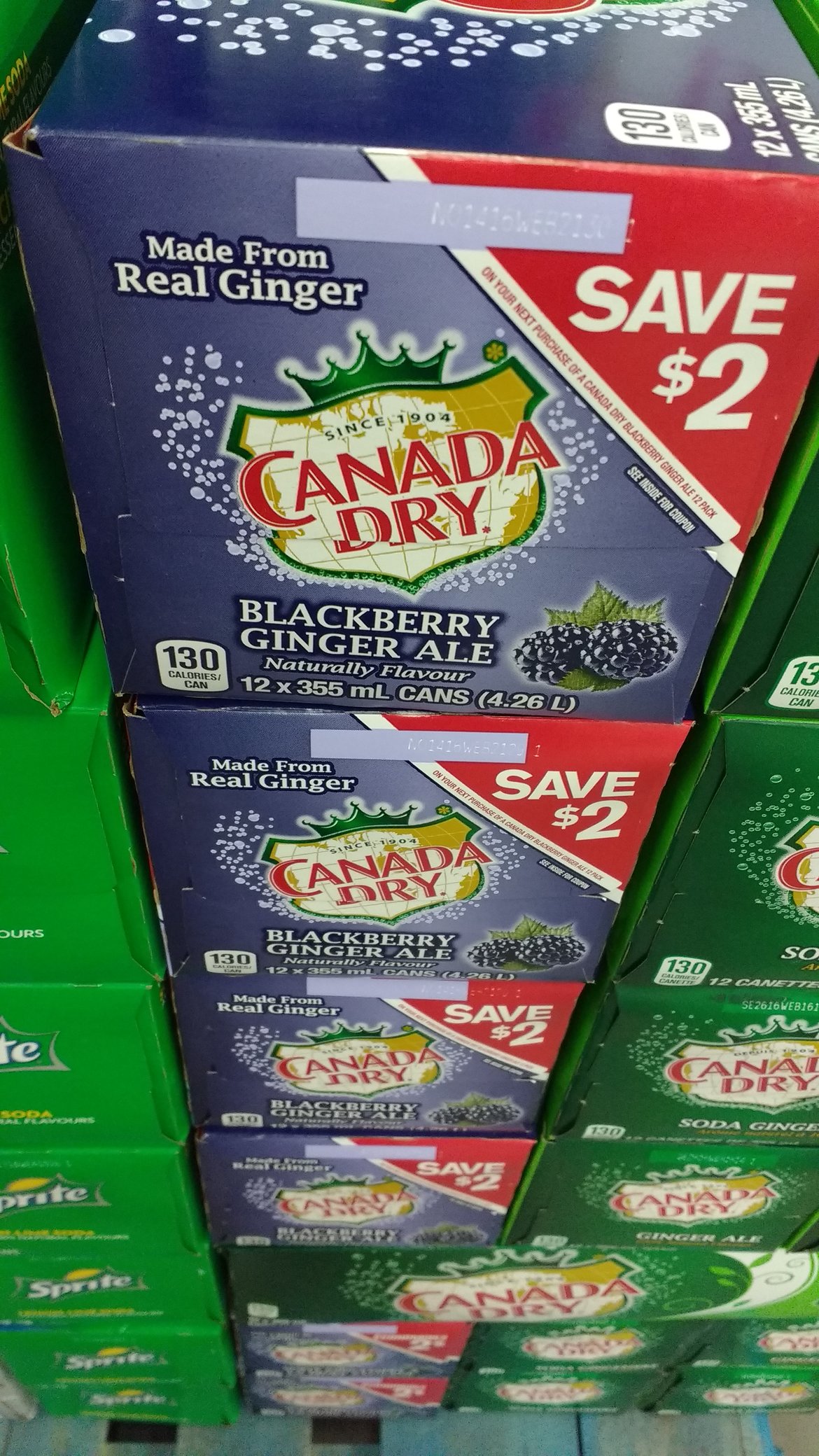 A popular coupon that has been found on product packaging year after year is back again this year! Save $2 on your next purchase of any Canada Dry 12pk with the coupon that you can currently find on select cases of Canada Dry.
Every March this coupon has been available on most cases of Canada Dry. This year, so far I have yet to spot it on any packaging aside from the newest Canada Dry flavour, blackberry giner ale! These coupons did just come out though so I'm sure they will also appear on other Canada Dry products soon enough. The best strategy for these coupons is to find a great price, purchase one case, cut out the coupon, go back and purchase another case, and repeat until you feel you have enough pop.
The price at Shoppers Drug Mart Canada where I noticed an entire skid of the blackberry variety with the coupons, is $3.79 this week. It may be cheaper elsewhere and if you do find a better price you can always price match elsewhere, like Walmart.