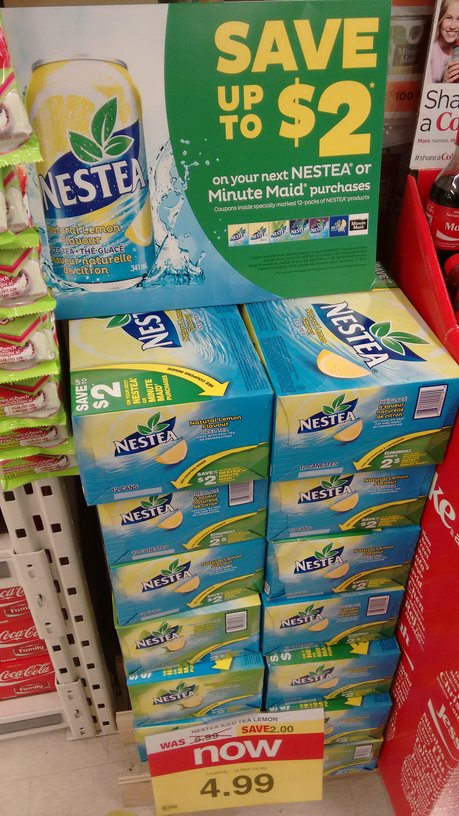 Here are some new coupons found on packaging that you can look for next time you are out shopping. Nestea is a product that usually has coupons on its packaging from time to time, and right now you may find specially marked cases with $2 off different Nestea products. The details of these coupons are as follows:
Save $1 on any 12x341ml NESTEA or 12x355ml NESTEA Cool product
Save $1 on any 1.89L NESTEA or 1.89L Minute Maid product
The expiry date for both of the coupons is December the 31st, 2015.
Certainly not as great as some of the coupons that have been available in the past, considering at one point you could get free cases of Nestea with the coupons on the packaging. However, if you are buying the cases, at least you can use the coupon from the first case to purchase a second case with the coupon, then use that coupon from the second case to purchase the third, and so on.
We do have a thread on our forum where members share other coupons that they have found on product packaging, and you can click here to take a look at that thread.