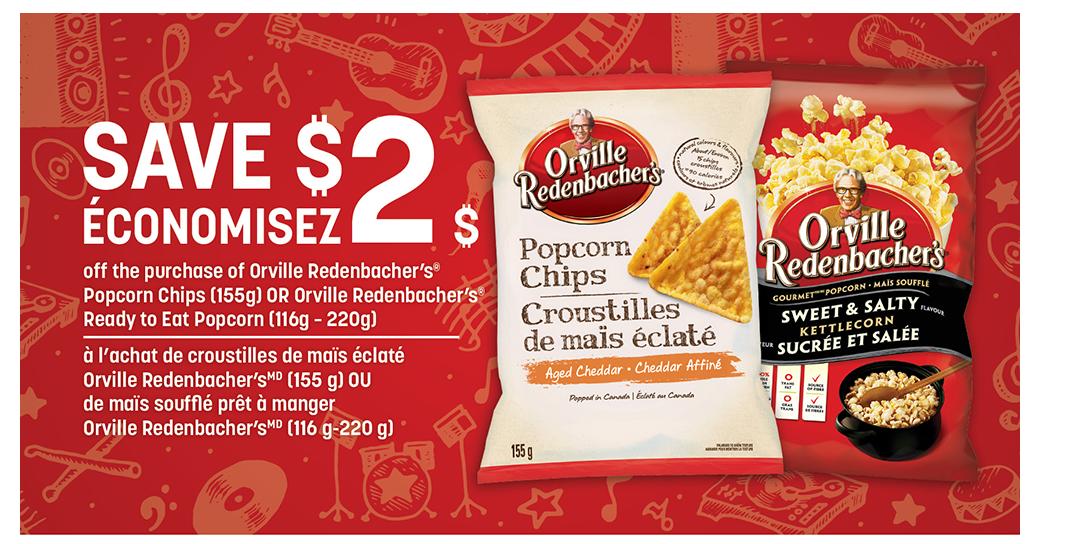 Here a great new high value coupon for Orville Redenbacher products! Save $2 on the purchase of Orville Redenbacher's Popcorn Chips 155g, or Orville Redenbacher's Ready To Eat Popcorn 116-220g, with this printable coupon.
The coupon is valid for quite some time, giving you until December the 31st, 2017 to use it before it expires. When printing the coupon, please keep in mind that each coupon is to have a unique PIN, so to print more than one you can hit the back button on your browser, or return to the main page, and you will have a new coupon with a different PIN ready to print.
The popcorn is on sale for $3.49 at Sobeys this week, which is not the lowest sale price, but check your other local flyers for a better one.
Click here to print your coupon for $2 off Orville Redenbacher products.